Life Sharing Services are services offered in a participant's own home by their selected caregivers.
Life Sharing is a unique service in that individuals can receive support while in the care of their family or any other persons an individual prefers. Participants can also choose to live with a host family who offers Life Sharing services. In these cases, individuals live in the personal home of a provider and integrate into the family while also receiving care.
Valley Community Services provides Life Sharing participants with our standard supports to ensure that all of their needs are fulfilled. VCS is a licensed provider of Life Sharing support services in the state of Pennsylvania. This means we utilize our knowledge and expertise to work alongside host families and create the best care plans. VCS works very closely with the family and medical providers to develop a person-centered, individualized care plan that meets the needs of the participant.
Care plans are developed and updated on the basis of an ongoing assessment of the individual's needs. Individuals develop their skills in everything from self-care to relationship building to fully integrate into their community.
By offering Life Sharing services, we are able to provide comfortable homes with the highest quality care.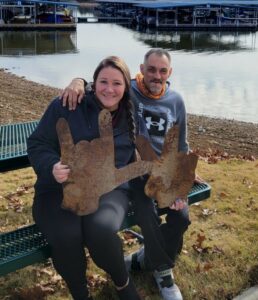 Do you know someone who could benefit from our services? Click the link below to fill out a referral form and learn more information about Valley Community Services!